Speech-to-text services are growing in popularity as a surefire way to support businesses of all sizes by alleviating the inefficiencies and frequent tedium involved in analyzing and interpreting customer interactions, allowing organizations to channel more resources into key business functions that more directly serve their bottom line.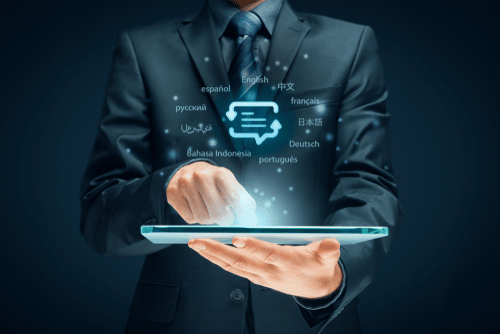 For instance, today medical transcription services are available online for a highly convenient and streamlined process. Here at Portiva, we also provide dictation services for physicians in NY.
The next time you are considering investing resources into customer analysis via recorded speech, consider some of the following advantages of transcription services.
Save Valuable Time & Money with Automatic Transcriptions
When you're running a medical practice or any other type of company, maintaining productivity and efficiency in the face of a time-crunch can be a tough obstacle to surmount. By utilizing speech recognition software for converting video and audio into precise and accurate text, businesses of any size can help automate processes such as:
Legal compliance

NPS analysis

Demographic analysis

Call (and caller) categorization
Don't Just Hear Your Customers & Patients: Listen to Them
The opinions that your customers have of your reputation are crucial to your success. It is critical to understand them if you want to optimally support them. With our speech recognition services, we make it possible for you to better interpret how your patients and customers truly feel about your service and your organization as a whole. Through in-depth data-mining on recorded calls, we provide you with a realistic perspective of your customers to provide a big-picture view of your organization's overall health.
Streamline Your Support Process
The recorded audio from your customer and client calls can provide insight into your support process and allow you to improve upon it. When you take time to capture customer interactions and analyze your findings, you'll be more capable of identifying any areas your support team needs to enhance, providing them with a tangible baseline from which to improve.
Take Advantage of Speech-To-Text Services to Grow Your Business
As technology advances, speech recognition and transcription software will continue to uncover innovative solutions to the most significant business challenges. If you are looking to learn more about audio transcription companies in Montgomery County, please call us at 610-632-8012 today.